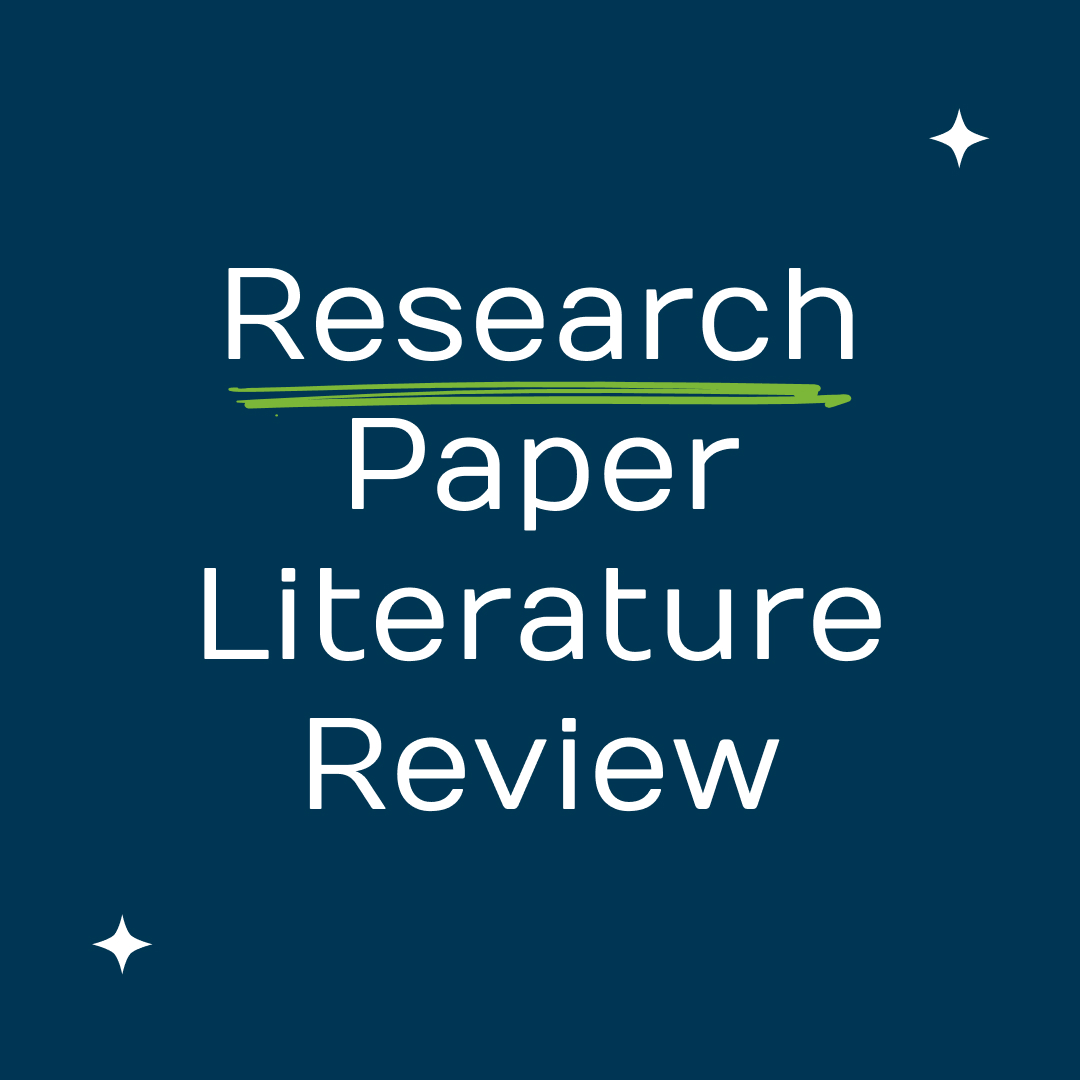 A literature review is a task that students have to do, regardless of their specialty. It can be a standalone assignment and part of a research paper.
Now, we will analyze what a literature review is and how to make lit citing of high quality.
Main purpose of a literature review
A literature review is a type of research allowing you to examine information on some issue. Suppose you are studying medicine and cancer treatment. In that case, your task when writing a literature review is to read and analyze all the data on the topic of other authors. You can read patents, books, and scientific articles and make your lit research out of it.
Writing such a paper aims to immerse yourself in the subject under study, understand what has already been done, offer methods for solving the problem, and draw conclusions.
While writing a literature review paper part, you learn the importance of the different opinions and conclusions and find gaps in existing data. It can be used to create your scientific research paper after.
4 types of literature reviews
You can take different approaches to writing a literature review and get this type of paper for various assignments. Therefore, we suggest you familiarize yourself with the most addressed literature reviews.
Chronological lit review
To write it, you need to collect different literature sources over different times and trace how the attitude towards the problem under study has changed. For example, they could change the approach to the problem over time or use new techniques. Arrange the lit sources in sequential chronological order and analyze them. However, do not turn it into a historical reference. Instead, you need to list dates and events and explore the topic under study, and to include in a literature review your ideas and vision.
This one is suitable for the study of volumetric topics with many components. You can explore the central research topic from different perspectives and in the context of various side events. Here is the sample: imagine you are researching the industrial revolution. You can look at this question regarding the attitude of male workers, women workers, governments, business owners, etc.
Methodological lit review
To conduct a literature review, you need to analyze different research methods on the subject you are interested in, compare results and conclusions, analyze various points of view, and give your assessment. Therefore, this literature review is one of the most complete and comprehensive.
Theoretical lit review
This lit investigation is most common in the humanities and helps create a general problem impression and draw conclusions. It may contain an overview of popular points of view on the topic, key concepts and terms, and an audit of famous authors' works.
Now, you understand the differences and which lit review you should use for your next assignment.
Key components of the literature review
Even though you have to write a scientific literature review according to different principles, its key components are the same.

The introduction can contain several sentences or be very voluminous. The introduction should be short if the literature review is part of a research paper. However, if this is an independent paper, it is worth making it more voluminous and talking about the purpose of the literary study, the methods used, and what type of literature was analyzed.
In the main part, you analyze the literature and research to describe your findings in the paper. This part can be very voluminous. The more accurately you describe your research and conclusions here, the more complete your assignment will be.
The conclusion can also be of different sizes. Usually, it is less than the main part. Here, you recall the topic of the study and the main points and conclusions of your study and give suggestions for further problem research or ways to solve it.
6 main steps to writing a literature review
Now, let's look at how to write a literature review section of a research paper your teacher will consider exemplary.
1. Searching and selecting literature
Choose a topic on which you will write a literature review and find authors who have already researched this issue.

You can start with a list of basic concepts to describe this question and search the Internet for what has already been written on this topic.
You can visit the library for individual books, patents, or research papers to search for similar ideas.
You can read the annotation to understand whether the chosen book, article, paper, or study suits you.
Once you have collected enough sources, move on to the next step.
2. Research literature sources
To write a literature review, learn all the collected lit sources and evaluate:

What issue was the author researching, and how does it relate to your literature review?
What methodology did the author use, and is this lit source suitable for you?
What results and conclusions did the author obtain?
To what extent are results and findings relevant today?
How can you evaluate their research, and what conclusions to draw?
Gather answers to all of these questions to form the basis of your literature review. Afterward, read various sources, create your own opinion, and see how you can support your point of view.
Remember to take notes and write down where you got this or that idea from to indicate the correct lit source citation later.
3. Dive into the research topic
Consider different points of view on the problem, and find contradictions and confirmations of individual facts. While researching the issue, you may find some gaps that may be one of the topics of your following research. Additionally, you can find some shortcomings in the methods and see ways to improve the study of a particular issue.
Thus, while a literature review may seem simple, it is often a good fundamental research effort.
4. Write down the plan and literature review structure
At this point, you should have enough material to write a literature review. However, it is worth creating a plan and structure to keep your thoughts consistent and logical.
Think about how to describe certain papers and what order to choose to show different parts at best. A literature review's structure depends on your research type: methodological, chronological, thematic, or theoretical.
5. Write a literature review according to your plan
First, write down all the found facts and thoughts, draw the appropriate conclusions, and give your ideas. Then, expand the research question from different angles. Feel free to write conflicting points and analyze and compare them.
6. Complete your literature review
After writing a literature review, you must check for errors, typos, logical gaps, and other problems. Remove all that may be superfluous, and get rid of errors. Also, arrange your literature review according to the citation rules and indicate all the used lit sources.
Be careful because incorrect citation formatting can lead to accusations of plagiarism. Remember that lit citation standard are different, and before writing, you need to ask your professor what criteria should be observed in your research.
How to write a lit review for a research paper: short checklist
This short checklist will help you take all the steps and quality review the literature.
Define the research topic.
Find keywords, definitions, and queries on the research topic.
Search for sources on the topic.
Make a list of ideas, opinions, and research done.
Plan your literature review paper.
Write a literature review.
Check the literature review for errors, typos, and gaps.
Design the study according to the citation standards.
Check if the study contains your findings and suggestions for research.
If you did everything right, you have a ready-made literature review for the teacher.
How to choose the literature review format?
Depending on what type of lit citation is used at your university: MLA, APA, Chicago, ASA, AMA, etc., there are some peculiarities in the design of a literature review and research.
For example, when you list an author in MLA, you must show the title of the book or article, authors, year of research, and publisher. In the text of a literature review, you need to add references to different authors, which may look like source number, author's name or year of research, the full title of the paper, etc.
Therefore, before writing a paper and citing literature, you must ask the professor how to format your research.
Bonus literature review example
Here is a short example of how you can write a literature review. You can use this outline as a template to write your lit review.
Introduction
This literature review focuses on building factories in South America and their impact on global warming. In South America, there are now 18,997 factories of various industries (16). Each makes specific emissions into the atmosphere, water and produces a certain amount of heat. Because South America is located close to Antarctica, these factory activities strongly impact climate change. Next, we will consider this issue in more detail.
Main part
Global warming is a problem that humanity has been fighting for over 70 years. It arose after the industrial revolution and increased chemical emissions into the atmosphere (43). J. Kearns believes it is enough to reduce world production by 10% (10). But this point of view is supported by a limited number of scientists (8, 17, 9). After reviewing the literature on the subject, I have concluded that reducing production is not enough to reduce the problem of global warming. In addition, this may entail many undesirable consequences. However, you can approach this problem from the other side and establish proper waste treatment.
Conclusion
Having analyzed the impact of factories in South America on global warming, we can conclude that the issue is still poorly understood, and there is no straightforward solution to the problem. Therefore, I reviewed 89 sources that are described in this literature review. As a result of the study, I propose paying more attention to the purification of waste from factories to reduce the burden on the environment.