Quick Click to Search Engines
Every student familiar with writing research papers knows that there are many restrictions that apply to the sources used. They must be written by qualified and credible experts or organizations and they must rigorously adhere to the quality, transparency, language, organization, and presentation rules expected for the corresponding type of content, whether it is a publication or database. Scholarly sources are created by respecting these high standards, so they convey the truth with much greater probability. By using quality sources in a research paper, authors ensure that they engage with truth rather than with fakes, myths, delusions, and poor research.
Virtually every online search quest nowadays starts with the most universal tool – an online search engine, and this is equally relevant for most kinds of information, including scholars. A good search engine must offer its user relevant results, have a simple design and convenient interface, and provide tools to expand a search or make it more particular. Over the years, Google has been the most popular web search instrument for many people.
However, there is no universal search tool that can find everything. It is wise to use several search engines for advanced and more detailed Internet searches. To exclude unnecessary pages, commercials and find whatever you exactly need, you will have to think about how to formulate your question accurately and then spend some time analyzing the results.
Search engines can be general as well as specialized. General engines are listed above which are commonly known, while specialized engines help to find information on a specific subject. You should choose one or several of them depending on your purpose.
To further help students in the pursuit of true knowledge, below, we assembled a list of specialized databases or search tools that could prove instrumental in locating the information needed for a research paper. However, if you need additional help with your paper, you should take a look at these services:
Google Scholar
Although it is related to the most popular generic search engine, this tool specializes in searching exclusively through scholar articles and publications. Even academic workers use it regularly due to some key advantages like universality and automation, meaning that new information does not have to be added manually, like in a manually curated database – on the contrary, it is retrieved automatically from all over the net using algorithms.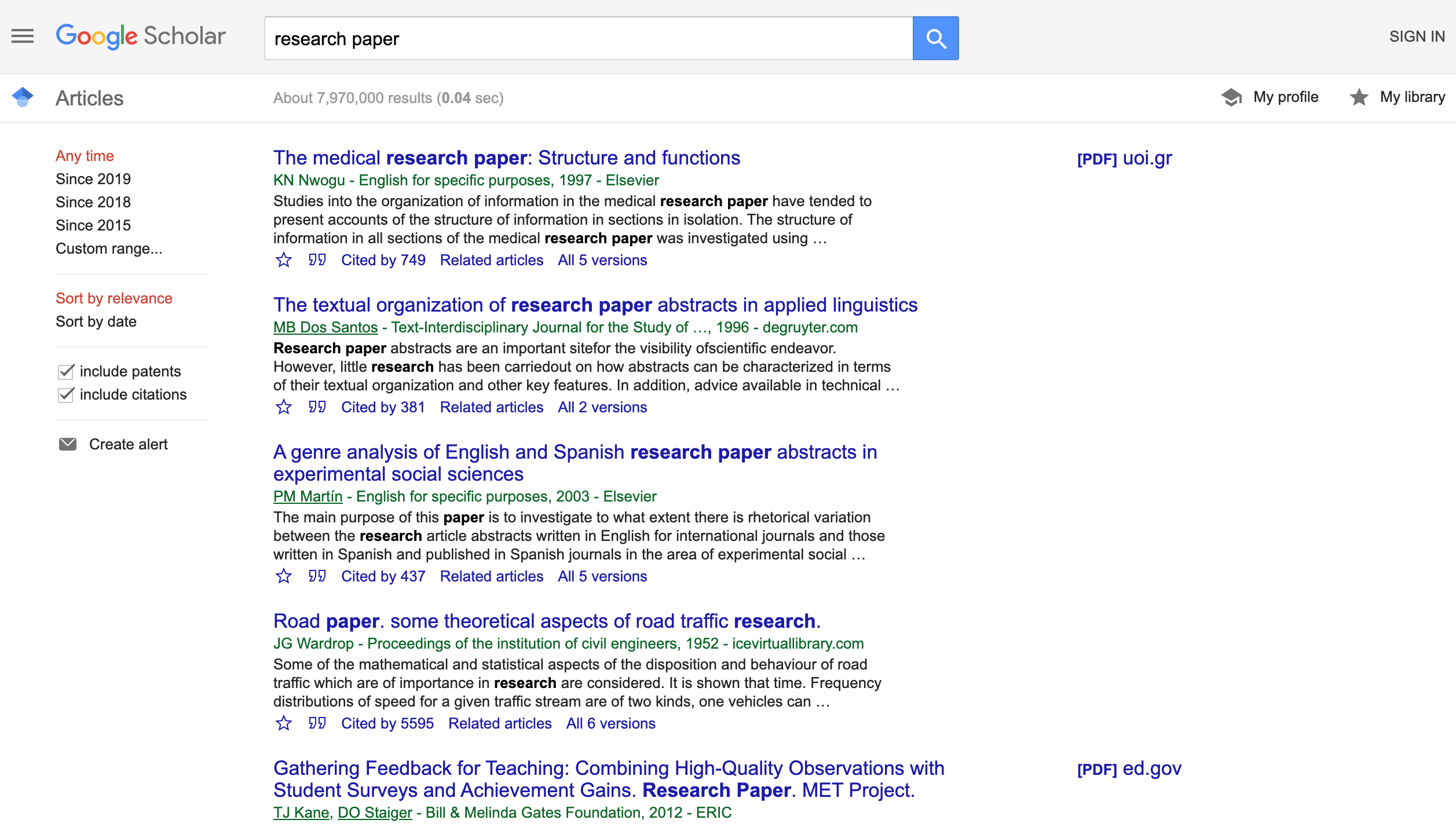 PubMed
This is a search engine linked to the MEDLINE database, which is maintained by the National Institutes of Health and which stores abstracts and references of publications in life sciences and biomedicine. The fact that this database lists only abstracts and references allows it to be truly comprehensive, simply structured, and relatively easily maintained, with the other 30 million records in total. Out of these, 13 million include abstracts, 14 million have links to full-text articles and 3.8 million – to freely accessible full-text articles.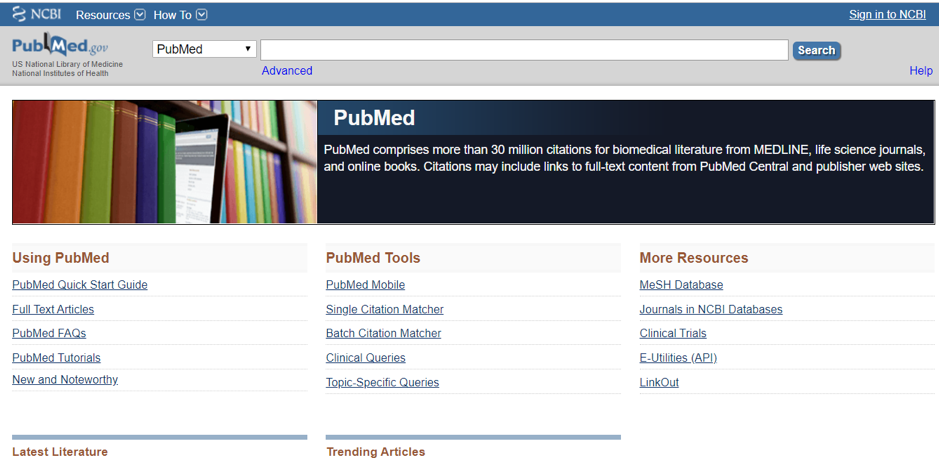 BioMedCentral
This resource aggregates roughly 300 peer-reviewed journals in various fields of medicine, engineering, science, and technology. The highest-rated journal titles fall in the categories of medicine and biology: BMC Biology, BMC Medicine, Genome Medicine, Genome Biology, Microbiome, Journal of Hematology & Oncology. This site pioneered and promoted the idea of open research and is doing it up to this day, by offering free access to most articles.

Web of Science
It is an online subscription service providing access to databases containing detailed citation data for multiple academic disciplines. Its key strengths is an accurate and reliable representation of citation indexes – in fact, the service is a direct legacy of the father of academic citation indexing, Eugene Garfield. This comprehensive and complete citation network integrates 1.7 billion cited references from over 159 million records.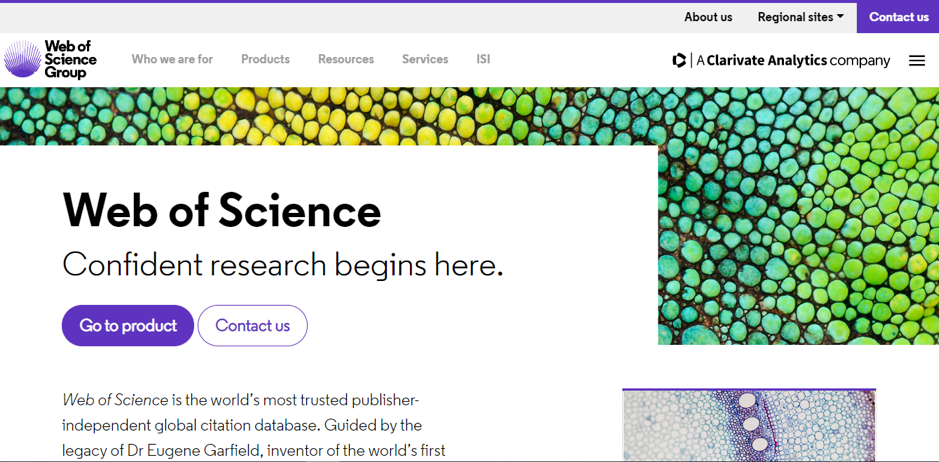 Library of Congress
This is the online extension of the Library of Congress, located on Capitol Hill. It contains a wealth of information on American History, such as digital collections of historical documents, photos, maps, music, but also a library of law and US Copyright Information. Importantly, you can get assisted by a human librarian that can help you locate certain sources or information.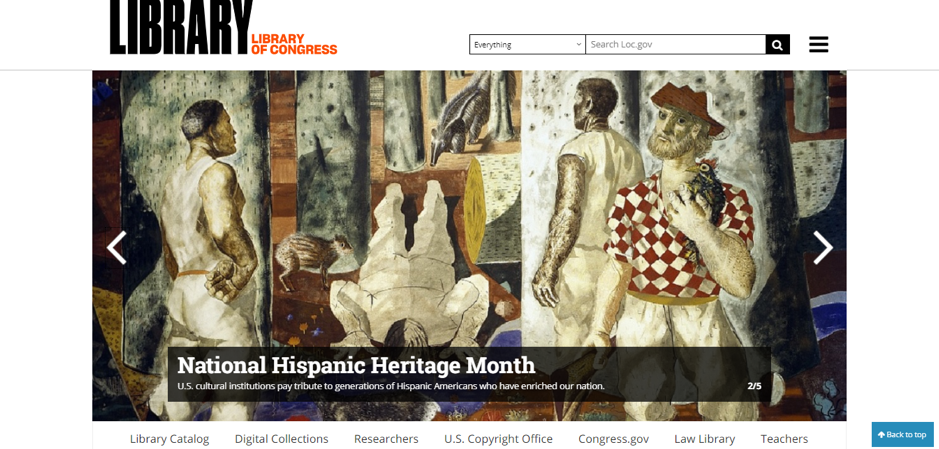 Project Gutenberg
It is the oldest digital library containing more than 60000 electronic books in dozens of languages in plain text, HTML, PDF, ePub or MOBI formats, or available for on-site reading. The defining things about this resource is that it is and always was totally free. It could prove immensely valuable for students that need to work with one or more original writings, especially for those studying humanities: literature, philosophy, history.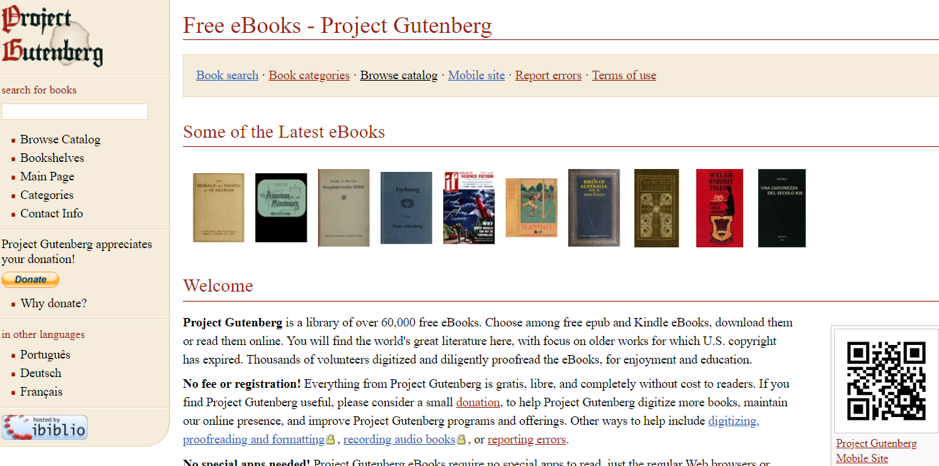 Artcyclopedia
This is an online database of fine art which lists 9000 artists and indexes 2900 art sites with over 160000 links. It allows searching by artwork title, artist name, or the museum hosting the corresponding piece, but also to browse artists by nationality, medium, subject, etc. Consequently, this is a comprehensive and hugely useful tool for those studying visual arts.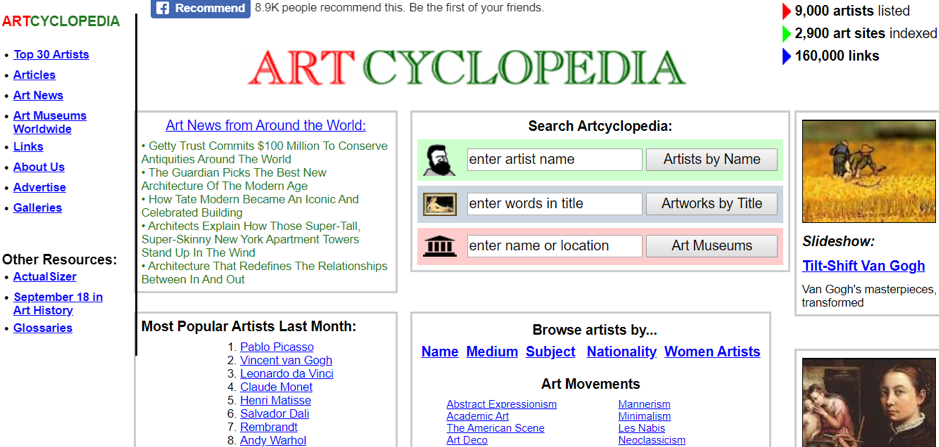 Internet History Sourcebooks Project
Contains different primary and secondary sources: maps, documents, images, secondary sources, bibliographies, music, which cover the ancient, medieval and modern periods of history. The focus is primarily on Jewish, Islamic, Byzantine, Indian, East Asian, and African history. Additionally, it covers the history of science, LGBT people, and women's history, while the collection of medieval and Byzantine text sources is the largest one found online. All texts are copy-permitted and can be searched conveniently by using a built-in search tool.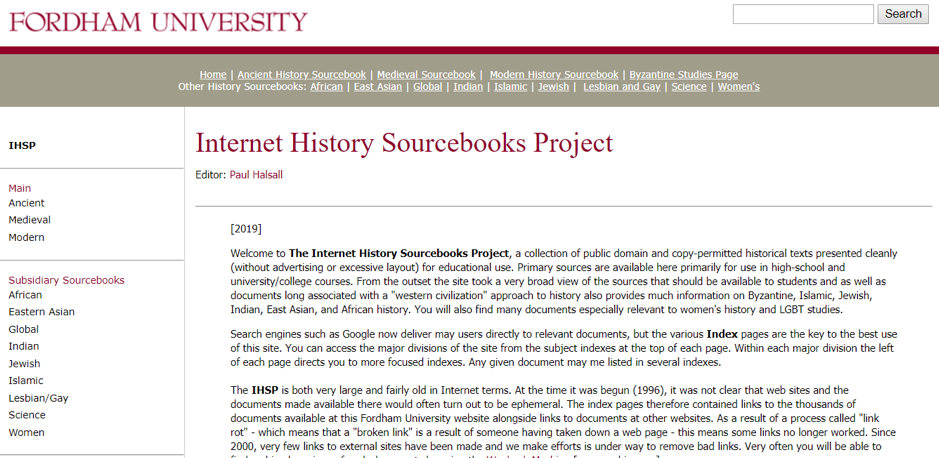 Regardless of their primary discipline, many students who come across these databases or search tools might feel somewhat overwhelmed. After all, these resources act as key knowledge repositories of human civilization, starting from papers on the nature of physical laws governing this universe and ending with historical documents and visual artwork. Being able to access and interact with this wealth of knowledge, understanding its vastness makes one feel small and humble but also respectful and grateful for its creation and memories defining our civilization.